I've been incredibly cynical about gift guides this month, and I felt like Black Friday – I mean, Black Friday Week month – was almost an insult to my intelligence. I don't want to look around for random gifts for people I love out of obligation. I want to give people I love something meaningful. Something they'll love. And if I don't know what that is, I just don't feel like I can force it this year.
So I've refrained from making a "gift guide" because I guess if you don't know what your loved ones would love, who am I to tell you?
But.
I've been reading this book the past few weeks, and this boy – Zach Sobiech – has entered into our family's lives.
The book is by his mom, and it's about how he lived well while dying.
It is absolutely no surprise to me that Fly a Little Higher by Laura Sobiech has a 4.9 rating from over 300 reviews on Amazon. It's a haunting and touching story, a beautifully written tribute to a teenage boy who demonstrated grace and faith in God in a powerful and public way.
In a personal sense, I feel connected to his story, because Zach was on our family's prayer list for a long time when he was sick with cancer. My dearest friend's other dear friend was his youth minister. I never even knew what happened to him and was actually not one of the millions who fell in love with his song. I just learned of the crazy publicity and fame surrounding it, but it's a regular tune in our house now.
And I love his mom's book.
Be careful – you might cry just reading the description at Amazon. I'm buying a copy for whoever wins this giveaway, and I hope you will share it with others in your life. Now to figure out who in my life enjoys reading enough to pick it up, because once they do…I know they won't put it down, so that's the only prerequisite for this gift.
A Last Minute Addition
I can't change the Rafflecopter widget after we start the giveaway, but I realized I do have one more new favorite I should have included, so I'm just going to do it. I'll throw in a salve stick from Apothecary Kids when I sent the winner my cookbooks!
We've relied on this gentle, herbal-infused salve for cuts and scrapes in the summer and now chapped cheeks and little eczema spots in the winter. It's so easy to apply, and I love knowing that it's carefully crafted just down the road from me with herbs, so that parents don't have to wonder which essential oils are ok for which ages. (I'm ordering some more as Christmas gifts for moms in my life along with some beard oil for my hubs from Hobo Beard Oil, an uncle company to Apothecary Kids that can ship together). I hope you love it too!
I have a few more to share with you, too…
HOW TO ENTER:
Check out the giveaway collage featuring all the beautiful bloggers we've partnered up with and their favorite holiday things.
Scroll on down to see the details for MY favorite holiday things.
Enter to win in the giveaway below.
HOP to all the other sites and enter to win their favorite holiday things!
Look around and enjoy the sites of these incredible bloggers.

1. Thriving Home // 2. Happy Home Fairy // 3. Intoxicated on Life // 4. Mommy Hates Cooking // 5. Nourishing Joy // 6. Kitchen Stewardship // 7. Tried and Tasty // 8. Heavenly Homemakers // 9. Living the Nourished Life // 10. Brilliant Business Moms // 11. Gwen's Nest // 12. Keeper of the Home // 13. The Nourishing Home // 14. Take Them a Meal
Instant Pot Electric pressure/rice cooker
Fly a Little Higher by Laura Sobiech
Branch Basics Travel Kit
5 tubes of Earthpaste and a 5-pack of Real Salt pocket shakers from Redmond Trading
Scratch Mommy Deodorant
Family Pack of Bass Brushes and a bottle of Healthy Mouth Blend from Orawellness
Chocolate Gift Basket from Aldi
Beesilk hard lotion bar and lip balm from MadeOn
Smelly Sampler from Harmony Acres
Lympha Rub from TriLight Health
Autographed copy of the Me Me Epidemic by Amy McCready
2016 Catholic Calendar
Three Glory Stories CDs
1lb. Coconut Cereal and 8oz. Snack Mix from JoshEWEa's Garden
Body and Skin: DIY Bodycare Gifts by Jamie Larrison
Say Goodbye to Survival Mode by Crystal Paine
Money Making Mom by Crystal Paine
Print copies of Better Than a Box, The Everything Beans Book, and Healthy Snacks to Go by Katie Kimball
Total prize value is almost $500! See below for entry form…
from Instant Pot
Value: $169.95
From the company:
7-in-1 Multi-Functional Cooker–Pressure Cooker, Slow Cooker, Rice Cooker, Saute/Browning, Yogurt Maker, Steamer & Warmer
Large, easy to use control panel with 14 built-in Smart Programs, Dual pressure, Automatic keep-warm, and 3 temperatures for saute/browning and slow cook
Delay cooking time up to 24-Hours; Manual setting up to 120 minutes of cook time
UL and ULC certified with 10 proven safety mechanisms; Highly energy efficient and kitchen friendly
Includes 6Qt 3-ply bottom stainless steel cooking pot, stainless steel steam rack with handle, rice paddle, soup spoon, and measuring cup.
From Katie:
That fateful moment…when you realize you forgot to turn on the slow cooker, and not only did you miss the "8 hours on low" but you're even way too late for the "4 hours on high" because it's…3:30 p.m. Drat!
Luckily for me, I had an Instant Pot in the box that I hadn't dug into yet. This was a pretty good impetus, and it turns out that the product is so easy to use that I actually DID have dinner on the table by 5 p.m. (our one crazy early night each week, of course!) even including having to read the directions. My Instant Pot has done meats, gorgeous (and super duper fast rice, 3x as fast as my old rice cooker), and steamed veggies. I even left rice in it overnight (off), poured in some milk in the morning and turned on a quick cycle and rice pudding, easy as could be.
The best part perhaps is that the interior bowl is made of stainless steel, and if you've looked into materials for slow cookers or rice cookers lately, you know that there's a lot of nonstick and ceramic (the question of leaching lead with ceramic is a big one). So for materials safety, functionality (did I mention it can even saute!), and pure efficiency, this baby is definitely a new favorite thing of mine. The world's largest retailers now also carry Instant Pot, but YOU can get the best price today on Amazon.com.
from Branch Basics
Value: $20
From the company:
These 100% Plant Based Cleaning Soaps are perfect for carrying on a plane, our TSA-approved. The Travel Kit includes: a pre-filled, reusable 2 oz All-Purpose spray bottle, a pre-filled, reusable 1.7 oz Foaming Soap foamer bottle, a 2 oz bottle of Concentrate, and a 100% unbleached cotton drawstring bag to hold the bottles.
From Katie:
EDITED TO ADD: The whole site is 20% off through next Monday, 12/14/15! Best time to shop!
Branch Basics has slowly but surely taken over our cleaning supplies. It's versatile, all-purpose, safe for all purposes (even our wood floors) and gets out serious stains – mustard from clothing, baby poop from carpet, and more. We use it as the general spray bottle in all bathrooms and under our kitchen sink (for floors and counters).
The concentrate can be used as foaming handsoap, and it's the best pre-treat for laundry and for sure our spot cleaner on carpets.
The best part is the background of BB – the founders were extremely chemically sensitive and could only use the purest of ingredients. Their standards are incredibly high, and their product is a winner from formulation to performance.
from MadeOn
Value: $22.50
From the company:
Solid at room temperature, Beesilk hard lotion is designed to specifically protect hands and feet from cracked, dry skin. Ingredients include 75 degree refined coconut oil, unbleached beeswax and refined shea butter. This prize package comes with a family size Beesilk hard lotion bar, a pocket size Beesilk.
From Katie:
If you've been around Kitchen Stewardship very long at all, you've heard me wax poetic about how much I love MadeOn lotion. We have them in a dozen different places in our house at last count, including every bathroom, the dining room, my purse, the mud room bench, and each bedroom.
The beeswax seals in the moisturizing coconut oil and shea butter, and with only 3 pure ingredients, it's a product I can really get behind for safety. You can read HERE about how we used MadeOn to make some eczema completely disappear on our kiddos, but it's also incredible for daily moisturizing and is definitely our favorite lip balm.
from Redmond Trading
Value: $53.21
From the company:
At Redmond we believe nature has it right with products–and that we can't improve upon nature. This principle, and a passion for wellness, is the philosophy behind all of our Redmond products. We keep them simple, clean, and real–just the way nature intended.

**Coupon Code: Use code Kitchenstew for 15% off in 2015. Shop HERE.
From Katie:
Another company that has permeated our house! We have Real Salt shakers in two different cupboards, clay in every bathroom and our supplement basket, Earthpaste all over the place, and a pocket shaker in my purse and car.
I love that Redmond is a US company and that their salt is mined from an ancient sea deep beneath the earth in Utah, so it hasn't been touched by modern pollution. I love that we can let our kids swallow the Earthpaste without worry (and it tastes great!).
This prize package is fantastic for the holidays because everything fits in a stocking (in fact, we've got Earthpaste for stockings at our house in lemon flavor for the kids and Spearmint for the adults).
Lemongrass or Lavender Scratch Mommy Deodorant
from Scratch Mommy
Value: $15.50
From the company:
Organic Deodorant by Scratch Mommy contains the following 100% certified organic, raw, unrefined, sustainably-sourced, ingredients…

*Coconut Oil
*Almond Oil &/or Apricot Oil
*Shea Butter
*Beeswax
*Arrowroot Powder
*Diatomaceous Earth (food grade)
*Vitamin E (non-GMO)
*Essential Oils
From Katie:
This is the first natural deodorant I've tried with diatomaceous earth, and I do think I had a short detox period but now have evened out and it works great. Many people have trouble with homemade and some brands of natural deodorant because their 'pits are sensitive to baking soda, a super common ingredient. Not a problem with this one, and the arrowroot powder is better than corn starch for allergy and GMO reasons, plus the shea butter is super moisturizing.
And I have to say, although I don't terribly mind dipping deo out of a tub like many others I've tried, a stick is just faster, hands down. I've been relieved to have this one around when I barely have time to put deodorant on at all!
from Orawellness
Value: $32.97
From the company:
If you want to kill the bad bugs in your mouth that cause gum disease without harsh chemicals, artificial colors or toxins, while you support the gum tissue to heal quickly by increasing blood flow to the area, let me introduce you to the OraWellness HealThy Mouth Blend and Bass brushes. Visit Orawellness for tons of information on their products and a healthier way to care for your mouth.

From Katie:
My husband and I have been using the Bass brushing technique for a few years now. The technique relies on brushing with small micro-motions and an angle right along the base of the teeth, using a special toothbrush designed to really get into the gumline (the "pockets" that basically are receding gums). The toothbrush has rounded tops on each set of bristles, rather than flat.
All the features were designed by a young doctor who was told his gingivitis was so bad, he'd have to have all his teeth pulled. He proceeded to answer with science and tested his own mouth for bacteria counts after brushing countless different ways with different styles of brushes. Read more here…
from Saintly Seasons
Value: $19.99
From the company:
It was designed not only to appeal to younger children, but also to be a catechetical tool
Features a mixture of well-known (St. Francis of Assisi) and not-so-well-known feasts (St. Andre Bessette)
Piques curiosity to learn more ("What happened to Sts, Perpetua and Felicity?")
Includes the month's devotion at the bottom of each calendar page
"Clarifications" both in text and in art (the Nativity of Mary is her birthday, St. Teresa Benedicta is Edith Stein, Mary was taken by God into Heaven, etc.)

…and to "solidify" the lesson, we added a free (with purchase of calendar) digital download of the coloring pages which correspond to each feast featured in the calendar so that children can have some fun while solidifying the "lesson" in their own mind and heart (and hopefully mom and dad too).

I envisioned this calendar hanging in children's bedrooms to be discussed before bedtime, hanging in classrooms of Catholic schools, homeschool classrooms, and kitchens….to catch a child's eye and draw their attention 🙂

Please use the code KITCHEN20 for 20% off your order from now until 12/14/15 at Saintly Seasons.
From Katie:
I'm super happy to support this longtime KS reader in her new endeavor. Lovingly drawn by a Catholic teen, these images will speak to your kids far more than a photo of a cat doing something silly or another popular actor or cartoon character.
My kids immediately started trying to find their patron saints' feast days and reading the quotes on the illustrations. "Where's St. Katharine Drexel, where's St. Michael – and which St. John is John's?" Those are phrases I love to hear out of the mouths of my kids!
from Holy Heroes
Value: $45
From the company:
Helping you bring the joy of faith to your family. This Catholic family-owned-and-operated website provides free materials to help your children celebrate holy seasons and also offers many CDs, DVDs, books and coloring books to bring the faith alive.

Bonus! Go to this special page to get a free Glory Stories CD, paying only shipping & handling, PLUS a pdf download of the companion coloring book to "Fresh Flowers in Winter" (the story of Saint Juan Diego and Our Lady of Guadalupe).
From Katie:
We've loved listening to the Glory Stories series for years – these stories of saints produced especially for children help us through many long van rides (and many tough moral questions, too). I think we own all of them, and the kids are getting the newest (St. Elizabeth Ann Seton) for Christmas. They're between 20-45 minutes long per saint, usually start with a story from the saint's childhood to draw the child listeners in, and really demonstrate the beauty of holiness. I am constantly sharing this resource with my Catholic friends!
This year, we are doing pretty well at watching the Advent Adventure videos each day, with a Jesse Tree ornament, prayers, songs and more. Sign up for Advent Adventure, a free daily devotion/video series/activity guide for children this holy season. Through that signup you'll automatically get a 60-day free trial to Covenant Eyes, a filtering and accountability software for all internet-capable devices (PCs, tablets, phones, etc.). 60 days is double their normal free trial, and it applies to as many devices as your family has.
From the Holy Heroes dad: "[Covenant Eyes] is what we use for our family of 8 children, tons of phones, computers & tablets at home and office, with 2 kids off at universities–it is fantastic and very much needed to protect the innocence of the children and monitor habits of the older kids even after they leave the nest. Knowing Mom and Dad will see when you are on the internet and anything suspicious that you might visit helps teach self-control! The offer only runs until Dec 31 (so that people can use Covenant Eyes free all during Advent Adventure and continue it free into Lenten Adventure, which begins Feb 10)."
Harmony Acres Smelly Sampler, 5-1.2oz soap bars
from Harmony Acres Soap Co.
Value: $9.99
From the company:
At Harmony Acres Soap Company, our handmade natural bar soap contains olive oil and Organic Unrefined Shea Butter, that's the difference! We combine olive, coconut, organic shea, almond, avocado, castor and essential oils to give you a smooth, long-lasting, moisturizing bar that leaves your skin feeling clean and replenished. Our soaps are made in small batches and cured for several weeks to ensure a high quality, loved-by-your-skin bar of soap! Each soap has special beneficial, moisturizing properties that come from synergistic essential oil and herbal blends selected for its specific purpose. We use a wide variety of clays and nuts for exfoliation and for aide in removing impurities. Choose an old favorite, or try a new bar, either way your senses are sure to be awakened and your spirit will be calmed as you dive (please do not slip!) into one of our handmade, all natural bars of soap!

Harmony Acres is offering FREE SHIPPING for KS Readers using code KSfreeship
From Katie:
I've tried at least a half dozen different handmade, natural soaps over the years, and this brand is my favorite for real, and my mom uses them too. She had to demote my dad to Ivory because he refuses to change his habits and keep the soap out of the water in the shower.
Harmony Acres "flavors" are so unique, their bars are gorgeous, and knowing that I'm supporting a large family with my purchase just makes me happy. You know I love my hard lotion, but it's also really nice to have a pump around for a quick squirt after washing hands. The almond scented is amazing, just decadent – highly recommend that one!
from TriLight Health
Value: $12.95
From the company:
Lympha Rub is a potent essential oil remedy and is one of our most versatile products. These antiseptic and antimicrobial all natural organic essential oils support tissue healing while interfering with the growth of harmful micro-organisms. Traditionally used for infections including tonsillitis, strep throat, mumps, sinus infection, earache, sore muscles and much more!
From Katie:
I'm truly the kind of friend who walks over to the neighbor's toting a bottle of herbal tincture when I hear that someone has a fever or a sore throat. If you want to be weird and helpful like me (ha!) you might appreciate having a few items stocked up in your medicine cabinet. I've been ordering from Trilight Health for so long that I have quite a selection of remedies on hand, from general immune boosters to symptom-specific goodies for flu, tummy troubles, respiratory issues, congestion and more. Lympha Rub is hands down my favorite and most used product. We use it for coughs and colds – rub on neck, chest, temples or for a hacking cough, one drop on the back of the throat (for kids older than 6).
Here is a coupon code if you want to stock up your medicine cabinet – use Kitchen15 for 15% off total purchase in 2015
Some Awesome Books
Reading is one of my favorite things to do, and I'm an old fuddy duddy – I still appreciate a real book (maybe because I never remember to charge my tablet?).
I already told you about my new favorite book, and I'm sending these to you too – because seeing other bloggers get published is certainly a favorite thing, and I'm happy to share their words with you:
from Positive Parenting Solutions
found on Amazon
Value: $16.96
About the book:
Whenever Amy McCready mentions the "entitlement epidemic" to a group of parents, she is inevitably met with eye rolls, nodding heads, and loaded comments about affected children. It seems everywhere one looks, there are preschoolers who only behave in the grocery store for a treat, narcissistic teenagers posting selfies across all forms of social media, and adult children living off their parents. Parenting expert Amy McCready reveals in this book that the solution is to help kids develop healthy attitudes in life. By setting up limits with consequences and training them in responsible behavior and decision making, parents can rid their homes of the entitlement epidemic and raise confident, resilient, and successful children. Whether parents are starting from scratch with a young toddler or navigating the teen years, they will find in this book proven strategies to effectively quell entitled attitudes in their children.
From Katie:
Amy always teaches me something, and her newest book won't disappoint! With straightforward advice to help you be the best parent you can be, even in this toxic culture, I know you'll appreciate her as much as I do.
If you are feeling like you don't have time to read right now consider joining an upcoming webinar soon! Click here to find a time that works for you.
from KitchenStewardship
Value: $45.98
About the books:
In Money-Making Mom, finance and family blogger Crystal Paine shares real-life stories, practical tips, and hard-won wisdom from the failures and successes that have carved her family's path to financial freedom. Paine blends insight with inspiration as she shares creative ways to manage money, generate income and–most importantly–live a life of deeper meaning, fulfillment, and generosity than you might have ever imagined possible.

In Say Goodbye to Survival Mode you'll find both practical ideas and big-picture perspective that will inspire you to live life on purpose. As a wife, mother of three, and founder of the wildly successful blog MoneySavingMom.com, Crystal Paine has walked the road from barely surviving to living with intention. With the warmth and candor of a dear friend, she shares what she's learned along the way, helping you:

feel healthier and more energetic by setting priorities and boundaries
eliminate stress with savvy management of your time, money, and home
get more done by setting realistic goals and embracing discipline
rediscover your passions―and the confidence to pursue them
1lb. Coconut Cereal and 8oz Happy Harvest Snack Mix
from JoshEWEa's Garden
Value: $23.45
From the company:
All the fun began with our flagship flavor initially known as "Coconut Granola" back in 2008. And this tasty cereal remains our biggest seller to this day. We changed the name to move away from the term "granola", which, in our view, implies a snack food. We tell people that it is… "a meal, worthy of a bowl with milk!". Large Coconut Chips along with coconut oil make this a super nutritional boost to your food choices.

Each of our pre-soaked oatmeal cereals CONTAINS ONLY organic or all-natural locally produced ingredients. Our methods and ingredients (a complete ingredient list can be found here.) adhere to the guidelines established by the Weston A. Price Foundation. Our process of preparing these cereals is considered "Traditional" in that it employs similar methods that were used by our grandparents, and great-grandparents and great-great-grandparents…! By soaking our organic rolled oats in an acidic medium for an extended time the properties in the grain are transformed, making the grains easier on your tummy. (For more scientific details on the powerful effects of soaking nuts and grains see our "links" page for articles and resources.) Each of our cereals can be eaten right out of the bag, tossed into your yogurt or covered with milk. For even easier digestion, grains should be cooked.  These cereals cook up quickly on your stove, covered with a bit of water and simmered until the creaminess is to your liking.  Watch out – the aroma can be intoxicating!  Beyond the science of superior nutrition, the taste of Traditional foods will amaze and delight you.

Consider giving a healthy gift this season. Use code HOLIDAY15 to receive free gift wrapping on your order. These lovely gift bags have a Holly design with coordinating red or green tissue plus a red or gold wire-rimmed, hand-tied bow (one free gift bag set per order).
From Katie:
Our family has loved this "super soaked cereal" (aka granola) for years. We have tried a whole bunch of flavors, and every one was a hit. I have contemplated hiding it from the kids just to save it for myself before…but I don't usually resort to such measures!! Although I do make and appreciate my own homemade, sometimes, you just run out and don't have time to make more right away (it is a 2-day process, minimum, after all).
I like to order a big box around Christmas time, late summer, and any other super busy phases of life that I run into! (If you've ever tried the grain-free cardamom granola from Healthy Snacks to Go, by the way, you'll love the "Yummy Vanilla Snack Mix," which actually started with my recipe! And going to check the bag to see what the official name was gave me a great excuse to grab a handful, ahem…) 😉
from Jamie Larrison of The Herbal Spoon
Value: $5.99
From the company:
Looking for handmade gifts for everyone on your list that actually work?  Or maybe you're looking to overhaul the toxins in your life but not sure where to start?  No matter where you're coming from, this book is for YOU. The busy mama with little time to make homemade products, but who still deserves a little pampering. The single young adult looking to make healthier choices.

Every recipe is detailed and I've even told you where you can find high quality ingredients, making it easy to get your DIY on. If you're a total beginner, or even if you're a DIY pro you'll find these recipes practical, yet fun and beautiful.

This book is designed to give you choices for everyone on your list, but don't forget to keep some for yourself too! These recipes are great to keep around your home for daily use. Not only are they functional and non-toxic, but they will nourish your body and senses.
From Katie:
If you haven't read Jamie's great post from Friday about determining the correct dilution of essential oils in DIY body products, get to it! She worked hard to get every recipe right in this book, and the only thing that would make it better is smell-o-vision computer screens. Or if she'd just make the products and send them to me. 😉 I don't have time for DIY but I know this is the perfect time of year to leverage the money savings and make awesome gifts!
Chocolate and Goodies Holiday Gift Basket
from ALDI
Value: about $20

From Katie:
I had such a great experience at the ALDI Test Kitchen (did you see this post? People are loving it!). One activity we did was to make a gift basket for ourselves or for a reader – I admit I asked for both. And I got what I wanted, tee hee!
I put some lovely sustainable chocolates in – the bars in the back are the 85% dark (a-maze-ing!) and a chili pepper version, and the cocoa dusted truffles in front are made with coconut oil! Santa is bringing us a refill. 🙂 I also made our lucky winner a gluten-free cookie mix with walnuts, chocolate chips and coconut mix-ins. Enjoy!
Three of my eBooks have made their way into print, and I'll autograph them and send out package to the winner.
I use each of these books ALL the time for our favorite meals, and I hope you find some favorites too!
Better Than a Box: Stop Making Dinner From a Box. Start Making Those Same Family-Favorite Meals Healthier and Homemade With 100% Whole Foods. Learn how to reverse engineer your favorite recipes without any processed ingredients – 60 recipes and 200 pages of tutorials!
The Everything Beans Book: If you want to save money, eat healthier, and still have a happy family at the dinner table, you need this book! The Everything Beans Book is an incredibly comprehensive resource explaining everything you want to know about beans and legumes – one of the most frugal and nourishing foods out there. Get over your fear of dry beans and break through dinnertime monotony with these family-friendly, tried-and-true recipes from a home cook with little mouths to feed.
Healthy Snacks to Go: You're ready to dash out the door, but the 4:00 snack monsters are grumbling…when you're trying to eat healthy, REAL food, how do you deal with cupboards full of ingredients when you need to grab and go? Healthy Snacks to Go to the rescue!From homemade granola bars to 15 flavors of a fruit/nut power bar and even homemade beef jerky, you will not go hungry with this helpful resource in your corner. Every recipe (over 45 of them, most with multiple variations) has extensive notes, rookie FAQs, time-saving tips and allergy-friendly icons.You'll learn to make from scratch to save your budget and nourish your family, even when your calendar says you're spending 9.2 hours driving people around in a day.
Giveaways at Kitchen Stewardship are run via a Rafflecopter form, which means comments on this post do not count (and will be deleted). This is actually quicker for you if you go for extra entries. There are 21 possible entries to win! Please use the Rafflecopter widget below to enter and have fun!
Email subscribers, please click over to the post to enter OR on the link above that says "a Rafflecopter giveaway."
In order to win you must use the Rafflecopter form above. Remember, comments here DO NOT COUNT. I will use Rafflecopter, powered by random.org's integer generator, to choose the winner, who will be announced on the blog and will receive an email.
Giveaway is open to continental US mailing addresses only. Entries will be accepted until 11:59 p.m. EST on December 13th and I'll post the winners the following week. Please add [email protected] to your email server in order to receive notifications of the winner.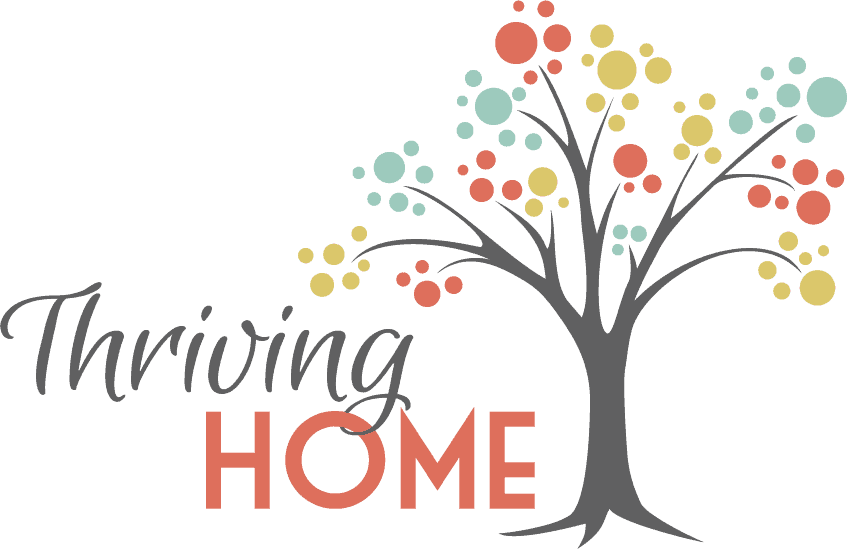 At Thriving Home, Polly and Rachel strive to encourage moms to thrive in every area of home life. They try to keep it real when it comes to sharing about healthy recipes, raising little people, growing in their faith, freezer cooking and various other topics that motherhood and life may bring their way.

Mommy Hates Cooking is a national cooking and lifestyle website that encourages families to take back the dinner table. Through her easy-to-prepare (yet looks like you spent all day in the kitchen) meals and her knack for breaking down meal planning, Kristy has become the busy-mom's resource for the modern family.

The Nourished Life is all about approaching health and wellness from a place of balance. Getting healthy should not be another source of stress in your life! We tackle everything from metabolism to body image to emotional wellness to DIY beauty. If you're ready to break up with stress and body hate, and embrace a healthier approach to, well, being healthy, then our community might be the perfect fit for you.
TakeThemAMeal.com is a free online tool designed to coordinate the delivery of meals to loved ones in times of illness, new birth, loss of a loved one, etc. Meals are a tangible, meaningful way to show support and our website simplifies the process of coordinating so your time and energy can be spent caring for loved ones.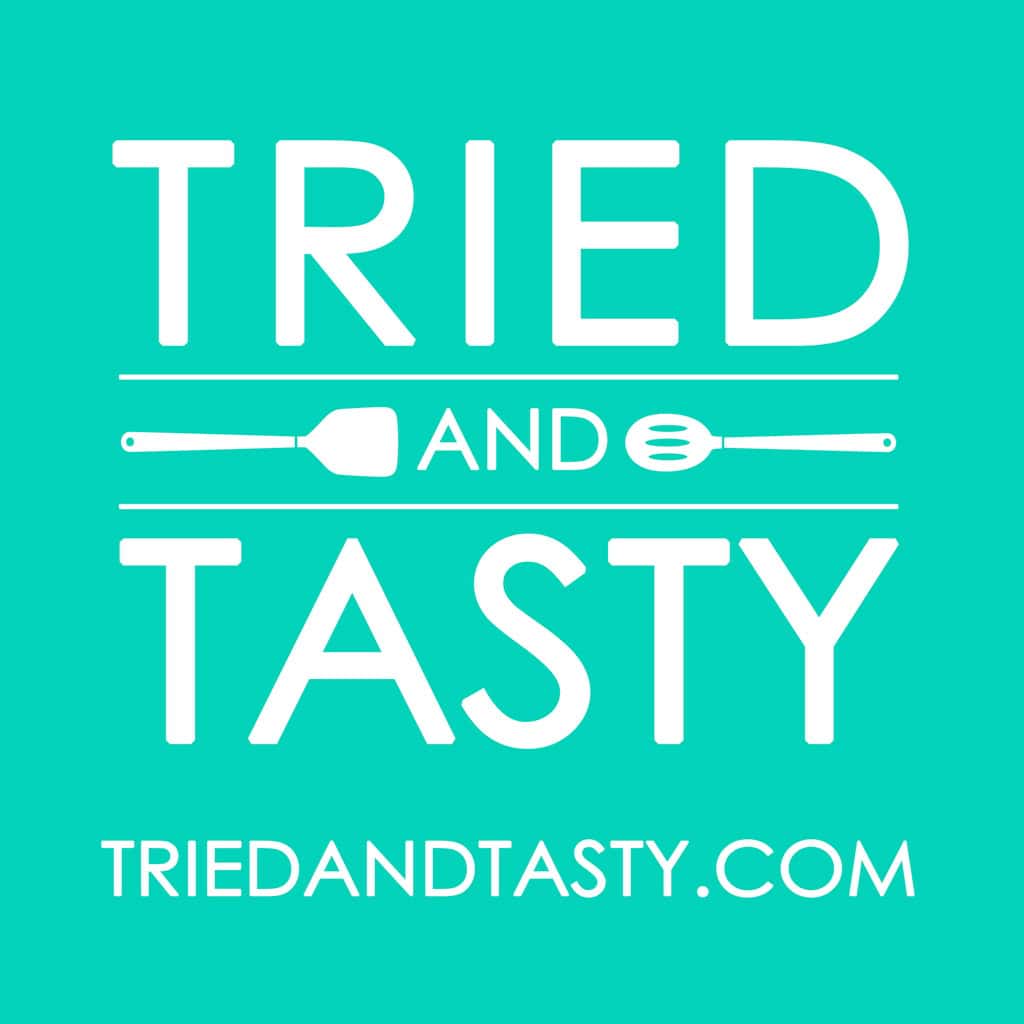 TriedandTasty.com is a recipe website where fun, conversational writing is paired with top notch food photography. Join Yvonne as she warmly welcomes you into her kitchen and shows you how to wow your tastebuds!

Laura Coppinger and her husband have four sons ages 10-18. HeavenlyHomemakers.com is dedicated to inspiring women daily with healthy (and easy!) recipes, homemaking tips, spiritual encouragement, and good ol' clean fun.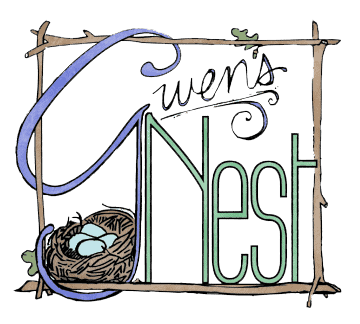 Gwen is a busy Mama, a foodie who wants to be healthy, a southern girl, and an artist at heart who blogs at Gwen's Nest. She shares recipes that taste amazing and also happen to be healthy, her research and experience with home remedies and herbs, ideas and tips on staying creative at home, and insights into life from her nest. Pop over and say hello!

Nourishing Joy is dedicated to real food and natural living. We're on a mission to equip and inspire parents like you with the tools to make intentional, thoughtful decisions – that work for YOUR family – easy. Or at least easier.
Katie Kimball is on a mission to make real food and natural living possible for everyone. Kitchen Stewardship strives to present healthy living in bite-sized baby steps, challenging people to make positive changes in their kitchens without being overwhelmed, and providing tools to balance a family's health, budget, time and the environment.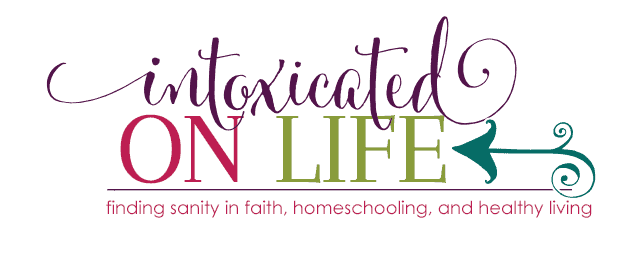 Intoxicated on Life is about raising strong families—body, mind, and soul. Rich and readable, Intoxicated On Life offers parents timely advice about how to have a healthy family in a world full of unhealthy choices, including books and articles about nutrition, natural remedies, wholesome parenting, and home education.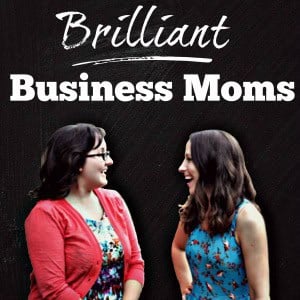 Brilliant Business Moms: Sarah Korhnak and Beth Anne Schwamberger are sisters, podcasters, and big dreamers! They interview Mamapreneurs each week who are growing a business while spending time with their families. They're the authors of Time Management Mama, the creators of the Brilliant Business Planner, and your biggest cheerleaders when it comes to growing an online business.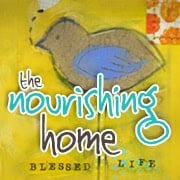 The Nourishing Home provides family-friendly GF recipes, free weekly whole food meal plans, helpful cooking tips and techniques, and lots of encouragement to help you in your journey to live a more nourished life.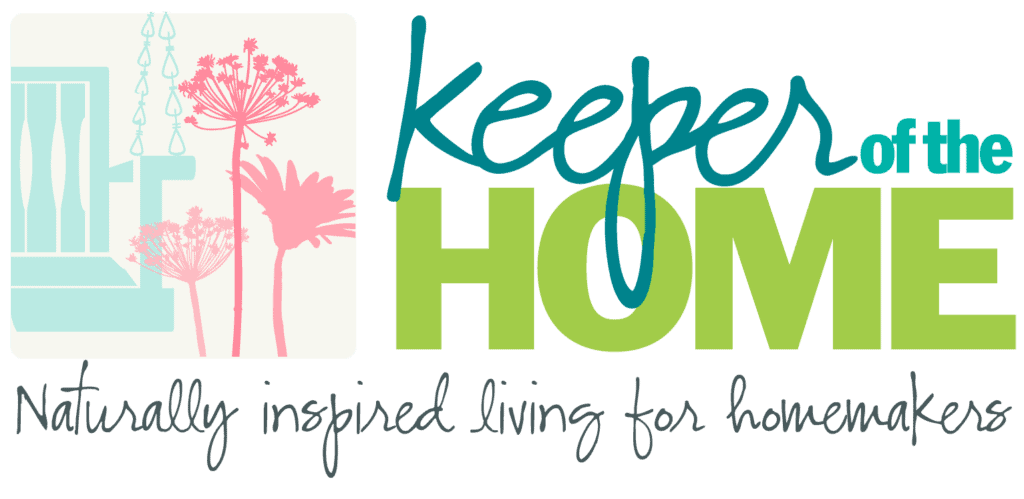 Keeper of the Home is a community of women in all seasons of life… newly married, young mama's with babies, teens all the way up to young adulthood and beyond. We are passionate about being diligent and intentional "keepers of our home". Enthusiastic about natural and healthy living, we are stewarding our health and the earth, as well as our homes, our times, and our families. In doing this we believe we Honor the Lord. We hope you will join us. Pull up a chair, a warm mug of something delicious, and share this journey with us.

Julie Brasington is the creator of Happy Home Fairy, a popular blog focusing on encouraging and equipping moms to choose joy on the parenting journey. She shares easy craft ideas, FREE printables, simple recipes, corny jokes, holiday fun, thoughts on raising her 2 boys, and honest, heartfelt messages to uplift the weary mama.